Variety Dance Bands
A Variety Dance Band should be able to accommodate a large group of people who are of different ages and prefer a variety of music.  If your event is going to have several different age groups in attendance who's musical taste will vary widely, and you are hoping that the dance floor will be packed, a variety dance band is your best solution.  Bands of this type should be able to perform music from the 50's, 60's, 70's, 80's, 90's and current hits, they should not be limited by only one type of music.
In general, an event such as a wedding reception or a corporate gala will flow as such:
The older guests will want to get up and dance early, preferrably to music that they recognize, and most often there will be a nice mixture of ballads and highly recognizable dance songs performed by the band during this time.  Later in the evening, as the crowd gets a little younger and the older guests have already gone home, you want your band to able to "switch gears" and guide the crowd into the newer music and kick it up a notch.  A variety dance band should be extremely versatile and be able to "read the crowd" and determine when it is appropriate to play certain types of music.
A variety dance band usually consists of a female and a male vocalist, a horn section, and a great stage performance.  The band should be classy, yet hip, and be able to deliver hit songs that everyone in your group will recognize.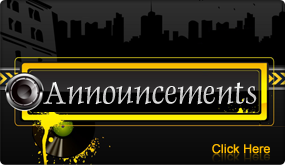 Exactly what we are NOT.  Bands for Hire Live! is not a booking agency.
We do not take a percentage of your hard earned money.  We do not get in between you and your customers. 
Read More...