Dueling Pianos for Hire – BIG SHOW Dueling Pianos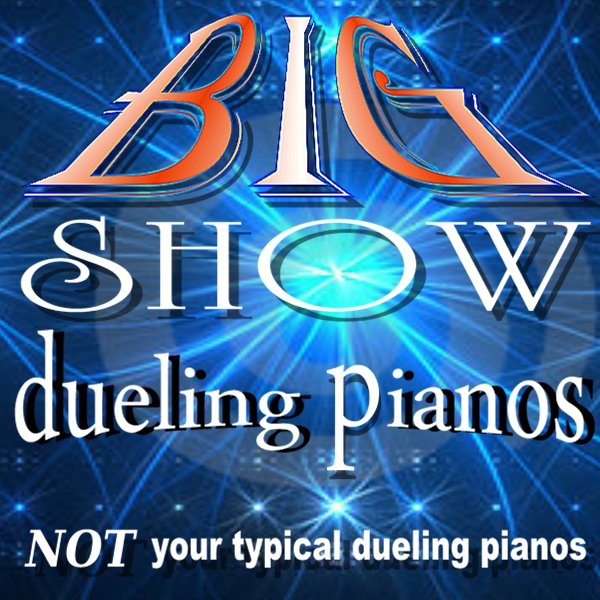 Contact Info
Phone :
9137356708
Web Site :
Member :
Premium
Band Bio

BIG SHOW Dueling Pianos is the latest craze for corporate events, company parties, charity fundraisers, conventions and wedding receptions. Combining music, sing-along songs that get everyone up and singing, and a touch of comedy, dueling pianos are a BIG HIT. Whether it's a song request or some good old fashioned heckling, Dueling Pianos thrives on crowd participation. They are a big hit with corporate events, weddings, nightclubs, company parties and charity galas and fundraisers. Only Dueling Pianos offers entertainment that will actually bring your audience closer together through comedy and song. Requests are encouraged from the audience allowing everyone to get involved in the show!
Dueling Pianos in Kansas City, Omaha, Nebraska, Arkansas, Iowa, Kansas, Tampa Bay, Orlando Florida and 473 more cities in the USA!
There are NO LIMITS to where our show can go. We can do everything from classic dueling piano material to full blown dance music complete with music tracks (drums, full band sound, etc) to turn the party into a dance club atmosphere. We add just the right dose of comic relief into every show to bring out smiles and laughter from everyone. No two dueling piano shows are alike! We cater to the goals of your event's agenda and provide you with a unique and personalized dueling piano experience.
We want your group to come together as one and join in the fun. The most satisfying thing that can happen to your group is to see them all singing and clapping along to their favorite songs together as one. You will feel a great sense of reward as you watch your group bonding and having fun together making a memory that will last a lifetime.
Dueling pianos are perfect for company parties and corporate conventions of all types because they GET THE AUDIENCE INVOLVED! Nothing makes a greater impact on your company or organization than witnessing the entire group stand up and sing together, or better yet to see your company vice president become a "human trumpet" right on stage! When you hire the dueling pianos for your event, you can advance them a "dirt list" on your group's members, letting the piano players know quirky little facts about certain members so that they can make (good clean) fun at the show! A unique experience that your group will never forget, dueling pianos are unmatched in popularity. We have dueling pianos for hire in Kansas City, Omaha, Nebraska, Iowa, Kansas, Tampa Bay, Orlando and Vero Beach Florida and 473 cities Nation wide!
Another great thing about hiring dueling pianos for your event is that almost everyone knows what dueling pianos are, but if you hire a local band, odds are that most of your guests have never even heard of them, or possibly you've had the same band too many times and your group wants something different. Dueling pianos deliver with a song from every generation and an energetic, interactive show.
Dueling Pianos Kansas City
Dueling Pianos Florida
Dueling Pianos Omaha
Dueling Pianos Nebraska
Dueling Pianos Arkansas
Dueling Pianos Iowa