Speciality Acts
Premium
Dueling Pianos is the latest craze for corporate events, company parties and conventions. Combining music, sing-along songs that get everyone up and singing, and a touch of comedy, dueling pianos are a BIG HIT. Whether it's a song request or some good old fashioned heckling, Dueling Pianos thrives ...
Gold
RUNNNG HOT - THE ROLLING STONES TRIBUTE BAND will make your next party or event TOTALLY ROCK. The [email protected]@k and Sound of The Rolling Stones from the beginning to the present. ...
Silver
I have been in " Southern Gospel Music43 years as of March 14, 2016 . Our sound is that of typical traditional classic southern gospel, following the sound of the HInson's, The Inspirations, THE Florida boys and so on. ...
Category : Speciality Acts - Tribute Bands -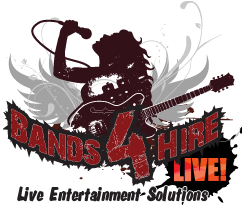 Free
I am a solo performer with backing tracks covering artists from Frank Sinatra to Pearl Jam (Mostly Classic Rock) ...
Category : Speciality Acts
Free
THE RAWDOWSKI / THE DOGG.......''Owner & Operator of Hubb N Dubb Records''. I am a solo performer / artist. I Rap, Sing ( R&B ) & produce original material. Tune into lil hot-dogg on youtube and soundcloud. ...
Category : Speciality Acts
Specialty Acts

Specialty acts range from dueling pianos, to fire jugglers, to clowns, to whatever the situation calls for!
Exactly what we are NOT.  Bands for Hire Live! is not a booking agency.
We do not take a percentage of your hard earned money.  We do not get in between you and your customers. 
Read More...