Ida McBeth Kansas City Band / Singer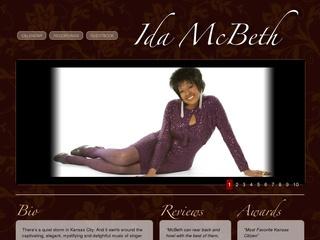 Contact Info
Phone :
1-800-705-1258
Web Site :
Member :
Silver
Band Bio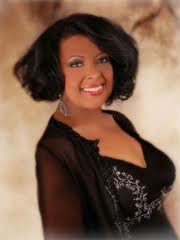 As classy as she can be, Ida McBeth is a Kansas City staple when it comes to singing the blues and jazz standards, as well as some of her own musical compositions. Ida McBeth has been performing in Kansas City for over 3 decades and has performed at over 100 Kansas City events as one of the top Kansas City bands and vocalist of all time.
Ida McBeth continues to pursue greatness as she performs all over Kansas City for Kansas City wedding receptions, charity fundraisers, conventions, corporate events, festivals and nightclubs.
Ida's musical style is so unique that it is hard to classify. Over the years, her repertoire has included pop-style ballads, jazz and blues, show tunes, funk, R&B, gospel and well known standards.
By the age of five, Ida McBeth knew she wanted to be a singer. Born in Kansas City, Kansas, Ida was provided early exposure to a variety of talented vocalists by her mother. These singers included such greats as Nancy Wilson, Arthur Prysock, Nat King Cole, Bill Withers, Gladys Knight and Sarah Vaughan.
As a child, Ida took an active part in the music program of her church along with school choirs and dance bands. Her professional singing career began at the age of 16. After graduating from high school, however, Ida was undecided about a career in music, so she enrolled at Kansas University to study for her nursing credentials.
In 1972, Ida's desire to be a singer outweighed any previous doubts about a career as a musician. She followed her aspirations and left college to join Dick Halligan (Blood, Sweat & Tears) and soon recorded her first album in Los Angeles.
Ida moved to California in 1973, allotting herself six months to attain her goals. Within four weeks of her arrival, she was booked to sing six nights a week at a nightclub in Bel Air.
Ida at Chief's gameOver the years, Ida McBeth has received many honors and awards. In 1984, she was named by the Kansas City-based International Jazz Hall of Fame as both Best Female Jazz Vocalist and Entertainer of the Year. In 1990 Kansas City Mayor Richard Berkeley awarded her a special proclamation designating April 27, 1990 as Ida McBeth's 20th Anniversary Day. And also in 1990, Ida McBeth was named as one of Kansas City's People of the Year by Ingram's Magazine. Most recently, Ida's outstanding achievements have included performing the national anthem for the presidential nomination of Al Gore at the 2000 Democratic National Convention in Los Angeles, Kansas City's birthday bash at Arrowhead Stadium with Kenny Rodgers and Walter Cronkite, as well as performing at the Smithsonian Institute in 2001. Ida McBeth was Crowned Queen of the Kansas City, Kansas Blues Street Festival for 2005 and given the key to the city. And she was voted "Best of R&B / Soul" in the Pitch Readers Poll for for both 2004 and 2005.
Never one to rest on her laurels, Ida McBeth gives much of her time and talent to various Kansas City charity events and community services. She has worked with the American Cancer Society, the Nova Center for autistic children, and the Stop Violence Coalition, and the American Diabetes Association to name but a few.
Today, some 30 years and five albums later, the critics still laud the talents of Ida McBeth. The New York Times applauded her technique, taste and sass… her precise intuition, guts and raw confidence. And Ida McBeth's lithesome vocals continue to embrace the subtleties of jazz, pop, blues and soul, both in her home base of Kansas City and on the road.
Ida McBeth's dynamic and magical style is like a light that shines brightly in the world of music, a light that grows constantly brighter with the passage of time.
Ida McBeth