Brody Buster Band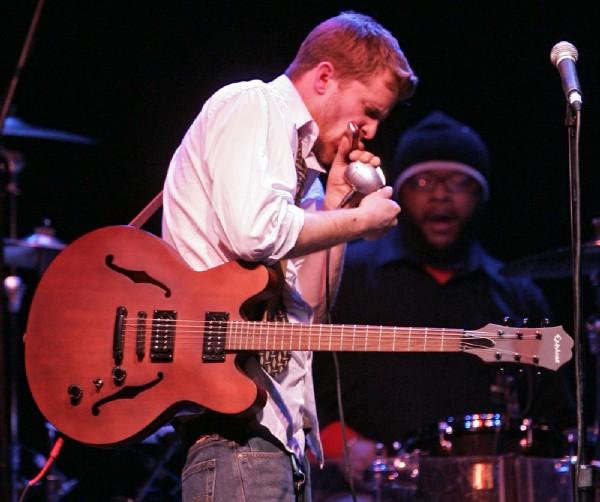 Contact Info
Web Site :
Member :
Silver
Band Bio

Brody Buster has by far the best resume of any Kansas City musician. At age 10, Brody was featured on The Tonight Show with Jay Leno.
Brody grew up playing the harp on Beale Street in Memphis Tennessee at BB King's nightclub. BB King personally invited Brody to open up his new nightclub in Los Angeles. One night while performing at BB King's in Los Angeles, Brody was discovered by The Tonight Show – and the rest is history. On January 25th, 2008, Brody Buster shared the bill with BB King for one of his final shows at The Uptown Theater in Kansas City.
In 1996 at the age of twelve, Brody was invited to perform at the prestigious "Montreux Blues and Jazz Festival" in Montreux Switzerland with Quincy Jones, Isaaac Hayes, Oleta Adams, Chaka Khan, Phil Collins, Keb Mo', Richie Havens, and Melvin Taylor.
Brody can be seen today performing all over the Kansas City area as well as special performances in Los Angeles, Chicago and other regional venues.