Need a Band Booking Agency or Band Booking Agent?
February 12, 2014
9:00 pm
By Bands For Hire Crew
Comments Off

on Need a Band Booking Agency or Band Booking Agent?

Does My Band Need a Booking Agent?
The answer is NO. Before starting our National website Bands For Hire Live! we operated as a local Kansas City band booking agency for over 15 years. As most people already know, booking agents are usually considered scum or at best middle men who basically step in between a client who wishes to book a band and the band that they end up hiring for the gig. The booking agent takes anywhere from 10 – 20% (as far as the band knows anyway) and the band then has to go do the real work of performing the gig. The booking agency or agent typically types up the contract and then collects his money directly from the client and then pays the band (this is the situation where you may or may not know how much the agent is making off of the gig) or the client pays the band directly and then the band is responsible for paying the booking agent their percentage agreed upon in advance. The latter method is a little dicey for the band booking agency because a lot of bands simply skip out on paying the band booking agent and are never heard from again. Many musicians and bands are VERY irresponsible about paying their booking agency fees, and even though they are getting out of paying a small fee for the one gig, they are actually losing a ton of money on future gigs that the booking agency will now not consider them for. Most bands are not known for their intelligence when it comes to business. Luckily, social media and websites like Bands For Hire Live! have come out recently, and the need for a band booking agency or agent is no longer a factor.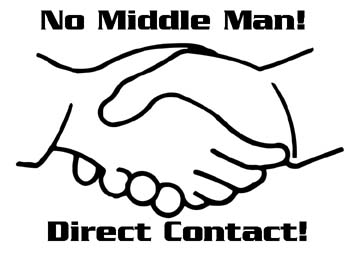 Social Media and The Diminishing Need For Band Booking Agents
Social media sites are set up in a such a way that even a small child can make a web page. Before Facebook and other social media sites, most bands were seriously lacking in the website department. Now, with the help of social media sites even bands with morons at the helm can still get in touch with their fan base directly.
Bands For Hire Live! Brings A New Way To Book Bands
What we have done here at Bands For Hire Live! is invented a new way for bands to get more gigs. We assembled a powerful site where bands can come and create and manage their own web page, make changes and edits whenever they wish, and upload photos, videos, mp3 files and bio information. We allow the bands to put their DIRECT contact information (website, phone number, email address) right on their page so that clients looking for bands to book can contact them DIRECTLY. We do not charge a fee for each booking, nor do we get in the middle between the band and the client and charge a percentage. Our bands are put directly in contact with the clients that want to book them and they pay NO BAND BOOKING AGENCY FEES.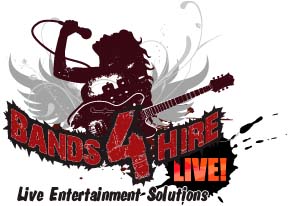 Why Should Our Band Sign Up?
Facebook is great for gathering your fans who already know you, announcing upcoming performances at nightclubs and bars, etc., but the big gigs like corporate events, charity fundraisers, weddings, company parties and large festivals don't want to go to a band's little Facebook page. Corporate clients who offer high paying gigs like to see a professional web page like the one we have built at Bands For Hire Live! We have been a trusted name in the band booking agency ring for over 15 years and our major clients include HBO, the NFL, the MLB, Monster Energy, ESPN, Red Bull, Busweiser, Hard Rock Cafe, Sprint, Delta Air, and that's just a few of them. These companies are not going to visit your little Facebook page and hire you – EVER.
Search Engine Results
Bands For Hire Live! gets much higher search engine results that a band's personal page, Facebook page or any other listing. When we say this, we are not talking about when someone types in the NAME of your band in the search – those people already know who you are. We are talking about when a big fish client like Budweiser goes looking for a band to perform at their next major event, they go to the search engine and type in something like "classic rock bands in Minneapolis" or "country bands in Houston". In that case, most of your band websites will not come up at ALL. Therefore your band will miss out on that booking. However, we assure you that Bands For Hire Live! comes up on the first page every time when it comes to searches like that, and those are the search results that you want as a band looking for gigs.
You Do Not Need A Band Booking Agency or Booking Agent
In conclusion, if you are a band that is looking to get the high paying corporate gigs, large festivals, weddings, company parties and charity fundraisers then you need to understand that the clients who book these large shows have NO IDEA who you are and they would not by typing in the name of your band in the search, rather they will type in something general like "rock bands in Dallas". If you want your band to come up in those types of searches, you need to get on a page like Bands For Hire Live! who has the power and the weight to come up on the first page. Other sites charge a heavy sign up fee, a percentage for each gig, AND to make matters worse they stick their nose in the middle of the negotiations by making both the client AND the band use their messaging system exclusively for communication.
What You Might Not Know…
Here's something that many bands do not realize: if a potential client searches and finds your band and you are listed on one of the other band booking sites out there they are asked if they would like to send a band booking inquiry to 10 OTHER BANDS IN THE AREA – seriously, at the end of their inquiry to your band, there is a box at the bottom that if they check it, it sends out an alert to 10 other bands in your area – that are your competition – and asks them to bid on the gig. We do NOT do that at Bands For Hire Live!. The clients and the bands communicate DIRECTLY from the first hit and we never communicate anything about any client, band or gig, or get in the middle at any point. Add that to no percentage booking fees and you can easily see why bands no longer need a band booking agency or booking agent.