Bag Of Humans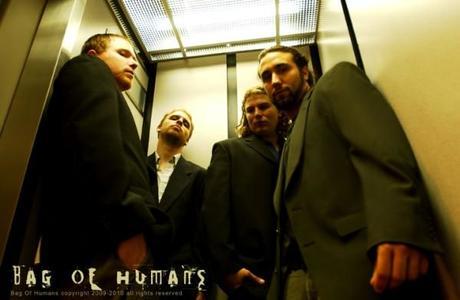 Contact Info
Phone :
7023034094
Web Site :
Member :
Free
Band Bio
The Bag of Humans are an experimental, hardcore rock band that originated in Baltimore Maryland around 2000. They performed all the area's venues, from the underground punk clubs to premier showcase venues, continuing to make their stage show more and more extravagant and outlandish. They immediately took the insanity on the road, first regional, then national, making a base in Las Vegas where they finished writing what would become their debut, self-titled album. The "Bag of Humans" release was acknowledged with mixed emotions from critics, but was heralded by fans as a masterpiece. Songs from the album were played by radio and internet stations for some time, and the cd continues to sell in local and online music stores. The band has become somewhat of a legend, touring between two and three times a year, popping up randomly in California, Nevada, Maryland etc. Since the band's inception, there has been a focus or theme of apocalypse, so they planned their final show around the Mayan calendar, but when the world didn't end in December of 2012 they decided to make a new record.
We are ready to throw down with the best.. Our favorite shows to play are more eclectic events..art shows.. and we work well as a opener for any heavy rock / eccentirc type bands..
We promote heavily and have never had a bad turn out.. We always seem to get people out.. We just need an extra boost by getting better gigs that will allow us to grow bigger and reach our full potential as a band.